SETLIST: 2022-10-15 Acoustic Trio Carlson Orchard, Harvard MA
Mississippi Half-Step >
Big River
Friend of the Devil
When I Paint My Masterpiece
Dire Wolf
You Ain't Goin' Nowhere
Don't Ease Me in
Me & My Uncle
Peggy-O
Dead Flowers
Brown-Eyed Women
Scarlet Begonias
Me & Bobby McGee*
Sitting Here In Limbo*
Truckin' >
Eyes of the World >
Jack Straw
Bird Song >
Cold Rain & Snow >
Bird Song
The Weight
Uncle John's Band
Ripple
*w/ Ira Kittrell on harmonica and backing vocs
What a perfect day! Many thanks to all of you who came and waited in line due to maximum capacity throughout the show!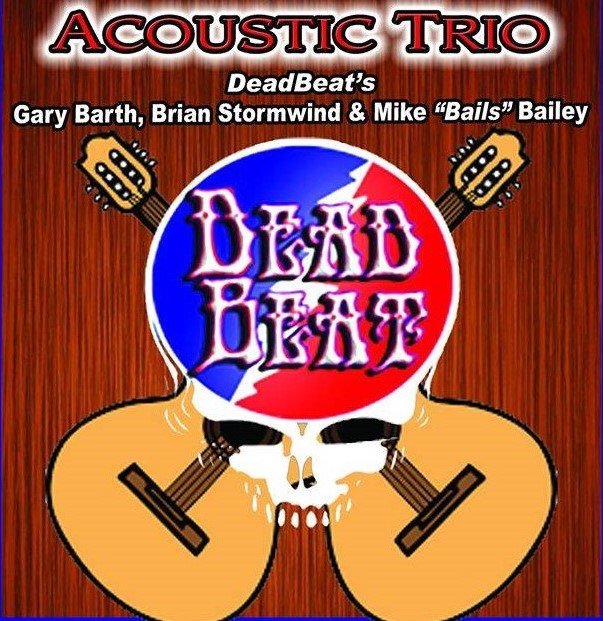 Hey Bow!
The DeadBeat Acoustic Trio returns to the Cider Barn at Carlson Orchard in Harvard, MA on Saturday, 10/15/22 for their annual Apple Festival weekend.
No cover, all ages…and such a GREAT place! We will be performing from 4:30-7:30PM. Hope to see you there.