SETLIST: 2016-04-29 Stone Church, Newmarket, NH
Expressway Jam>
Shakedown Street>
When I Paint My Masterpiece
That's What Love Will Make You Do
West LA Fadeaway
Don't Let Me Down
White Rabbit
Cassidy
China Cat Sunflower>
I Know You Rider
Feel Like A Stranger>
Scarlet Begonias>
Fire On The Mountain
Tore Up Over You
The Other One>
St. Stephen>
Not Fade Away>
St. Stephen>
The Other One
Sing Me Back Home>
Sugar Magnolia>
Sunshine Daydream
E: Casey Jones>
We Bid You Goodnight
Thanks to everyone for sharing the evening with us!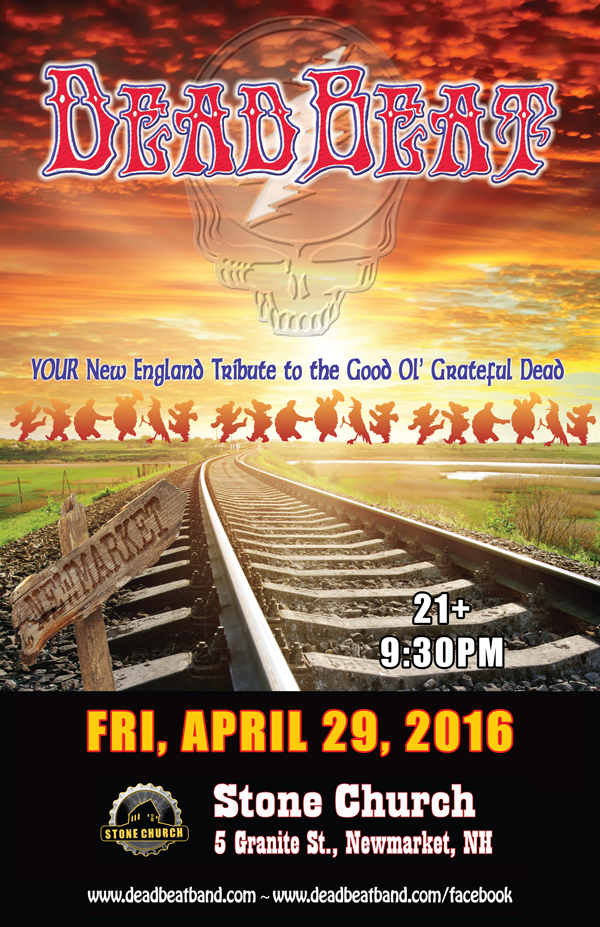 WE LOVE THIS PLACE! Intimate, with great food (come early and have dinner!), great local folks and PLENTY of room for dancing.
Show at 9:30pm
SEE YOU THERE!

Stone Church
5 Granite Street
Newmarket, NH
603-659-7700
MAP: