SETLIST: 2018-08-10 Stone Church
Hey Pocky Way >
Bertha
Greatest Story Ever Told
Tennessee Jed
Cassidy
Sugaree
Bird Song
Cumberland Blues
China Cat Sunflower >
I Know You Rider
Help On The Way >
Slipknot >
Franklin's Tower
That's What Love Will Make You Do
Samson & Delilah >
Terrapin Station >
Playin' in the Band
Eyes of the World
White Rabbit
Another AWESOME time at Stone Church! Thx everybody!!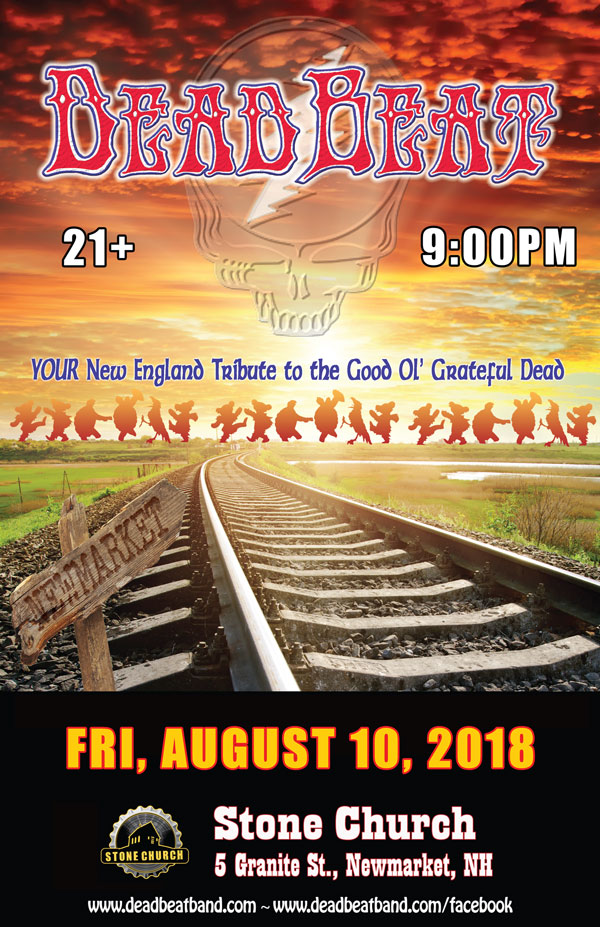 DeadBeat will be playing your favorites from the Dead & Jerry Garcia Band! DeadBeat gigs are upbeat, perfect for you dancers, twirlers, & everyone looking to have a "real good time!"
Show at 9:00 pm
SEE YOU THERE!

Stone Church
5 Granite Street
Newmarket, NH
603-659-7700
MAP: