SETLIST- 2018-06-22 The Loft – Milford NH
Amazing crowd!! Thanks for ringing in summer with us!
Mississippi Half-Step >
Big River
Mr Charlie
Brown-Eyed Women >
Jack Straw
Wang Dang Doodle >
Cumberland Blues* (1st time played)
Here Comes Sunshine* (1st time played)
Music Never Stopped
Scarlet Begonias >
Samson & Delilah
Stir It Up
Other One >
Wharf Rat >
St Stephen >
Not Fade Away >
St Stephen
Hard to Handle
Sugar Magnolia >
Sunshine Daydream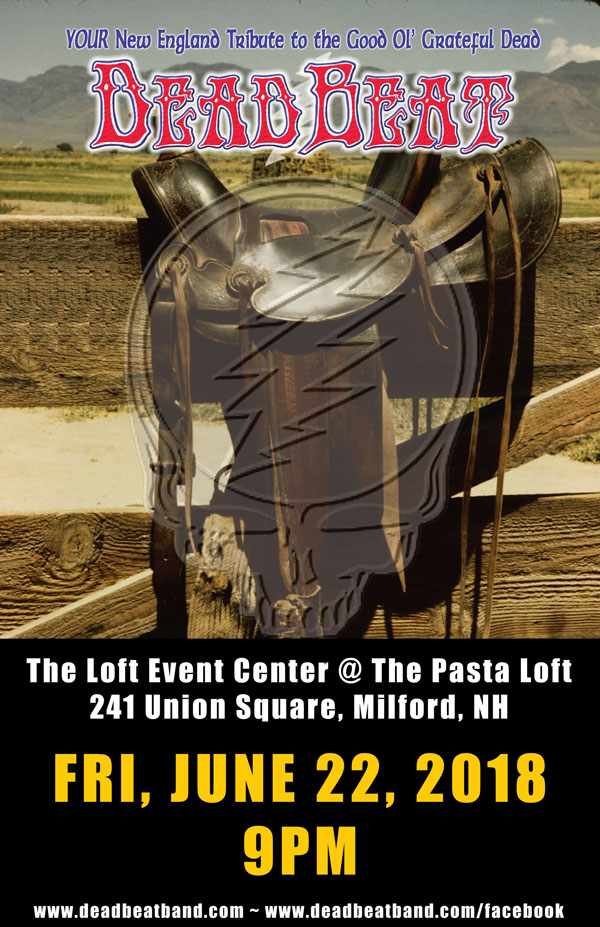 DeadBeat will be performing on Friday, June 22, 2018 at The Loft Event Center, Milford, NH. This a 21+ show that will begin at 9PM. There will be a $5 cover charge.
The Loft Event Center
241 Union Sq.
Milford, NH