SETLIST: 2017-03-24- Amazing Things in Framingham
Jack Straw>
Franklin's Tower
Mr. Charlie
The Way You Do The Things You Do
West LA Fadeaway
Cassidy
That's What Love Will Make You Do
Greatest Story Ever Told
Deal
Bertha
Sugaree
Feel Like A Stranger
Eyes Of The World>
Other One>
Me And My Uncle>
Other One>
Goin' Down The Road Feelin' Bad
E: Casey Jones
It was great to be back at Amazing Things…sweet venue, GREAT people! Many thanks to all.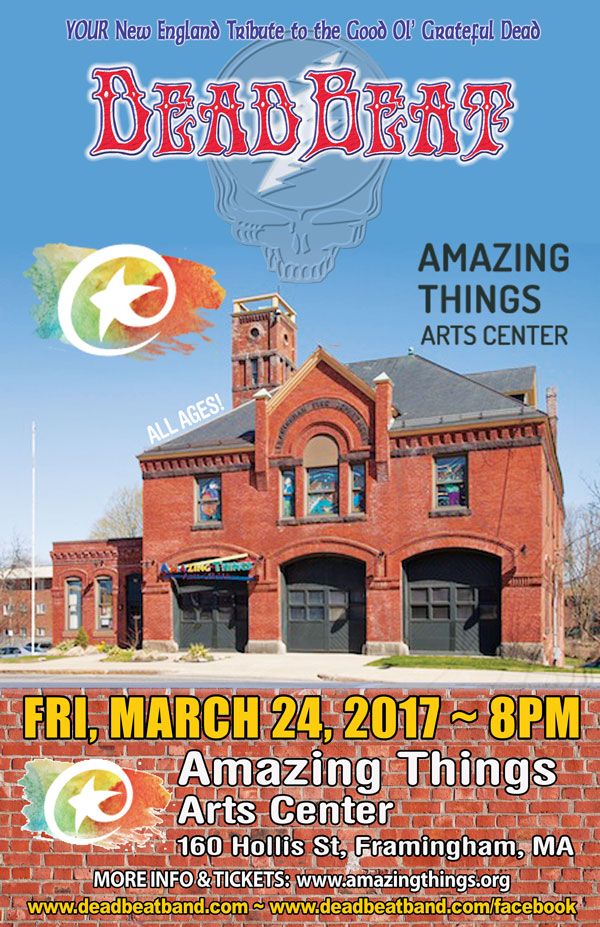 On Friday, March 24, 2017 DeadBeat will be bringing the vibe to the Amazing Things Arts Center in Framingham, MA. This is a wonderful space. We hope you can join us!

Amazing Things Arts Center
160 Hollis St.
Framingham, MA
www.amazingthings.org