SETLIST: 2018-01-06 Bull Run
w/ guests Gary Backstrom (guitar) and Russ Gershon (sax/flute)
Thanks to you all for raising $952 for the Oral Cancer Foundation!
Mississippi Half-Step >
Big River
Greatest Story Ever Told
White Rabbit
Tennessee Jed
Me and My Uncle
That What Love Will Make You Do
Don't Let Go >
Deal
Hey Pockey Way >
Shakedown Street
Jack Straw >
Scarlet Begonias
Hard To Handle >
The Other One >
Eyes of the World >
Not Fade Away >
Goin' Down the Road Feelin' Bad >
Cold Rain and Snow
Thanks to all for braving the cold and making this such a special, sold-out show!
Mark has been quite ill with the flu the past few days, and he will not be performing at the show tomorrow night. He sends his best wishes to all of DeadBeat's fans, to keep safe and warm, and thanks you for your support of the Oral Cancer Foundation!
But, the show must go on, so we have arranged for 2 special guests to join us. Gary Backstrom of The Gary Backstrom Band and Jiggle The Handle, will be sitting in on guitar! And Russ Gershon, a Grammy nominated musician and leader of the world famous Either Orchestra, will be playing sax!
We will see you there!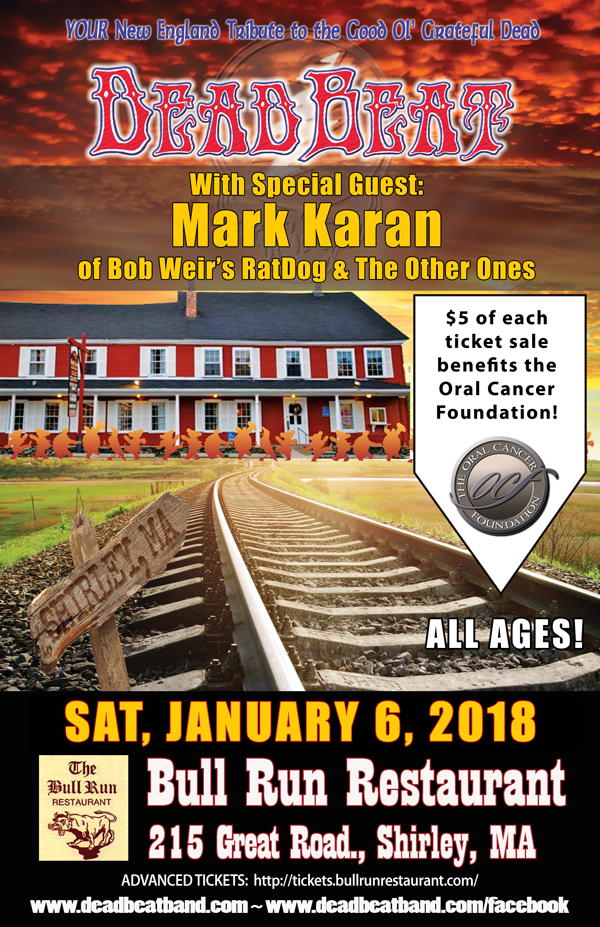 DeadBeat will be performing an ALL AGES SHOW on Saturday January 6th at Bull Run in Shirley, MA. with SPECIAL GUEST GUITARIST MARK KARAN (of Bob Weir's RatDog and The Other Ones)! A portion of all proceeds benefit the Oral Cancer Foundation.
Come early for the great food and stay for the show!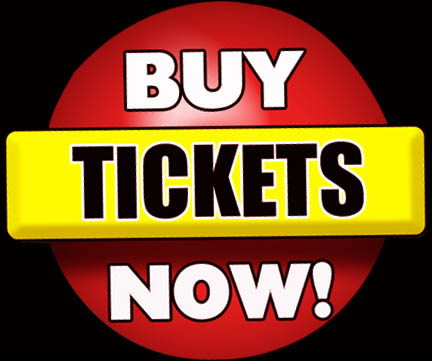 Bull Run
215 Great Road, Rt. 2A
Shirley, MA 01464
978-425-4311
BryanSawyer@BullRunRestaurant.com