SETLIST: 2015-01-09 Bull Run w/ Mark Karan
Harder They Come
Women Are Smarter
Mr Charlie
They Love Each Other
All Over Now
Tore Up Over You
Don't Let Go (Mark K lead vocal)
Me & My Uncle
Deal (Mark K lead vocal)
Hey Pockey Way
Shakedown Street
Greatest Story Ever Told
That's What Love Will Make You Do
Eyes Of The World >
Other One >
Turn On Your Lovelight >
Going Down The Road Feelin' Bad >
Cold Rain and Snow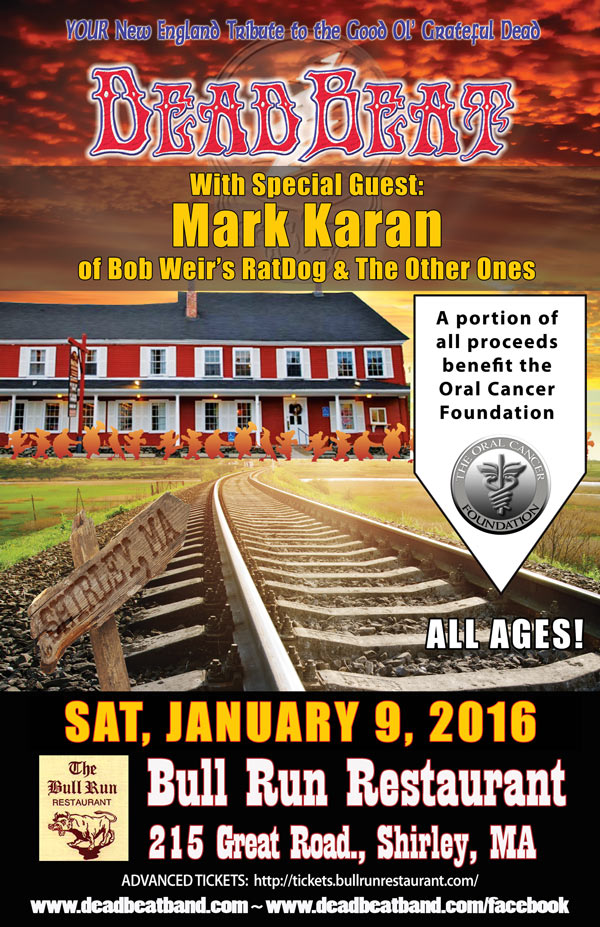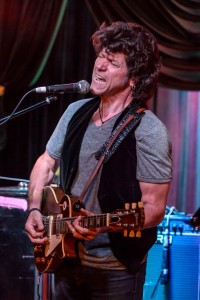 DeadBeat will be performing al ALL AGES SHOW on Saturday January 9th at Bull Run in Shirley, MA. with SPECIAL GUEST GUITARIST MARK KARAN (of Bob Weir's RatDog and The Other Ones)! A portion of all proceeds benefit the Oral Cancer Foundation.
Show starts at 8:00PM, but come early for the great pub food!
We'll be gett'n our 'Dead on all night long!
Bull Run
215 Great Road, Rt. 2A
Shirley, MA 01464
978-425-4311
BryanSawyer@BullRunRestaurant.com