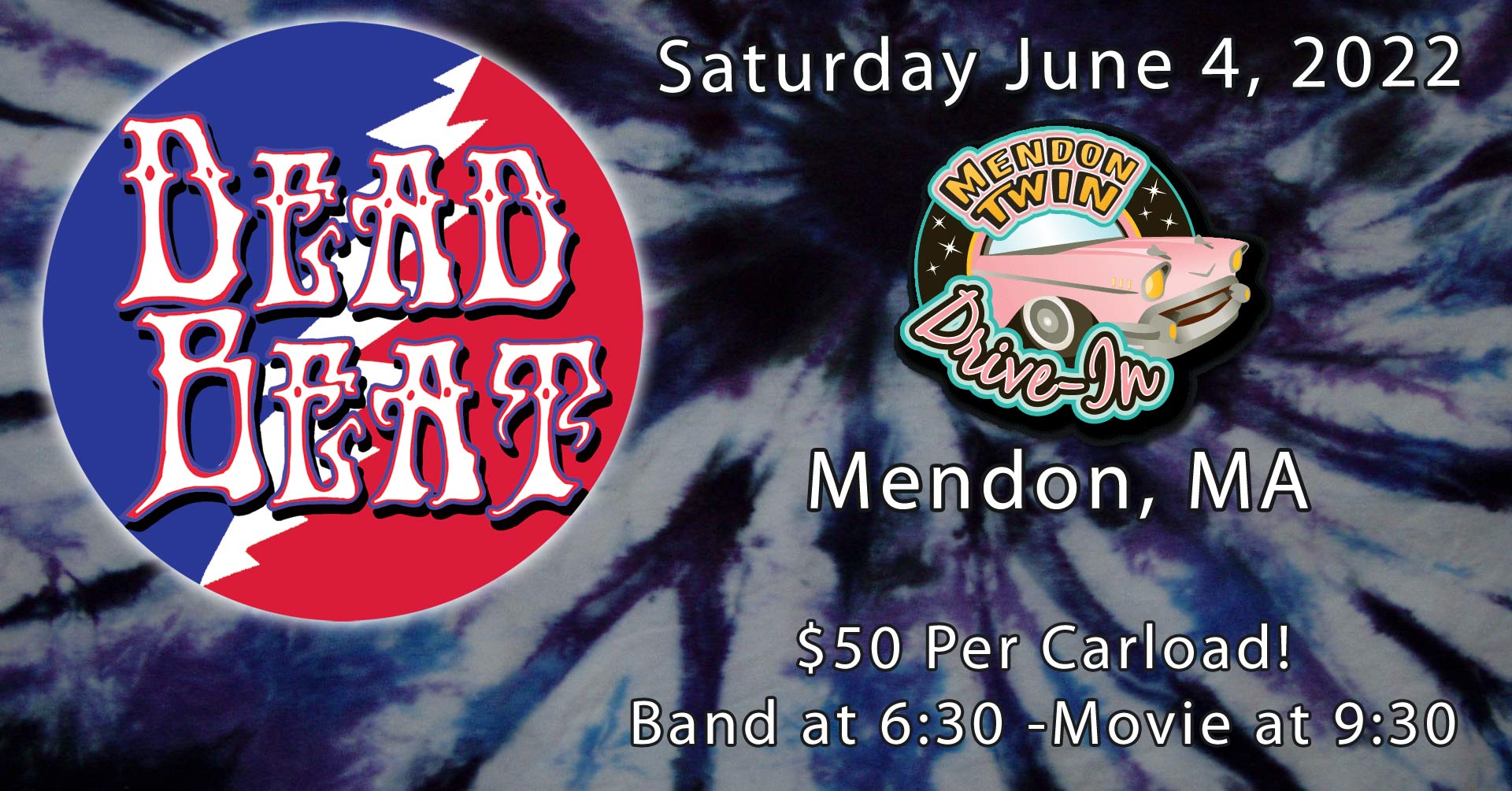 Hey Now,
DeadBeat will be performing at Mendon Twin Drive-In on Saturday June 4, 2022!
This is one of our FAVORITE places to play and party! The scene is always great with wonderful people having a good time in a party friendly place!
The box office will open for VIP admission at 4:20PM; regular admission is at 5PM.
At 6:30PM there will be a two-set show by DeadBeat in front of the big screen! We'll be featuring 2 keyboard players for this show! Our own Jason Cohen will be joined by special guest Phil Aiken!
At about 9:30PM, A film of a Grateful Dead Show from the summer 1989 tour will be shown.
Mendon Twin Drive-In has 6 beers on tap, wine and sangria, plus Judi's Snack Bar and Ernie's Ice Cream will be open all night to feed any cravings.
Watch and listen inside or outside your car. This will be a one screen event and spaces are limited!
Tickets are $50 per vehicle up to six guests.
VIP tickets are $100 per vehicle and include early admission at 4:20PM for the best parking spots, souvenir laminates, and free drive-in pass to come back for a movie.