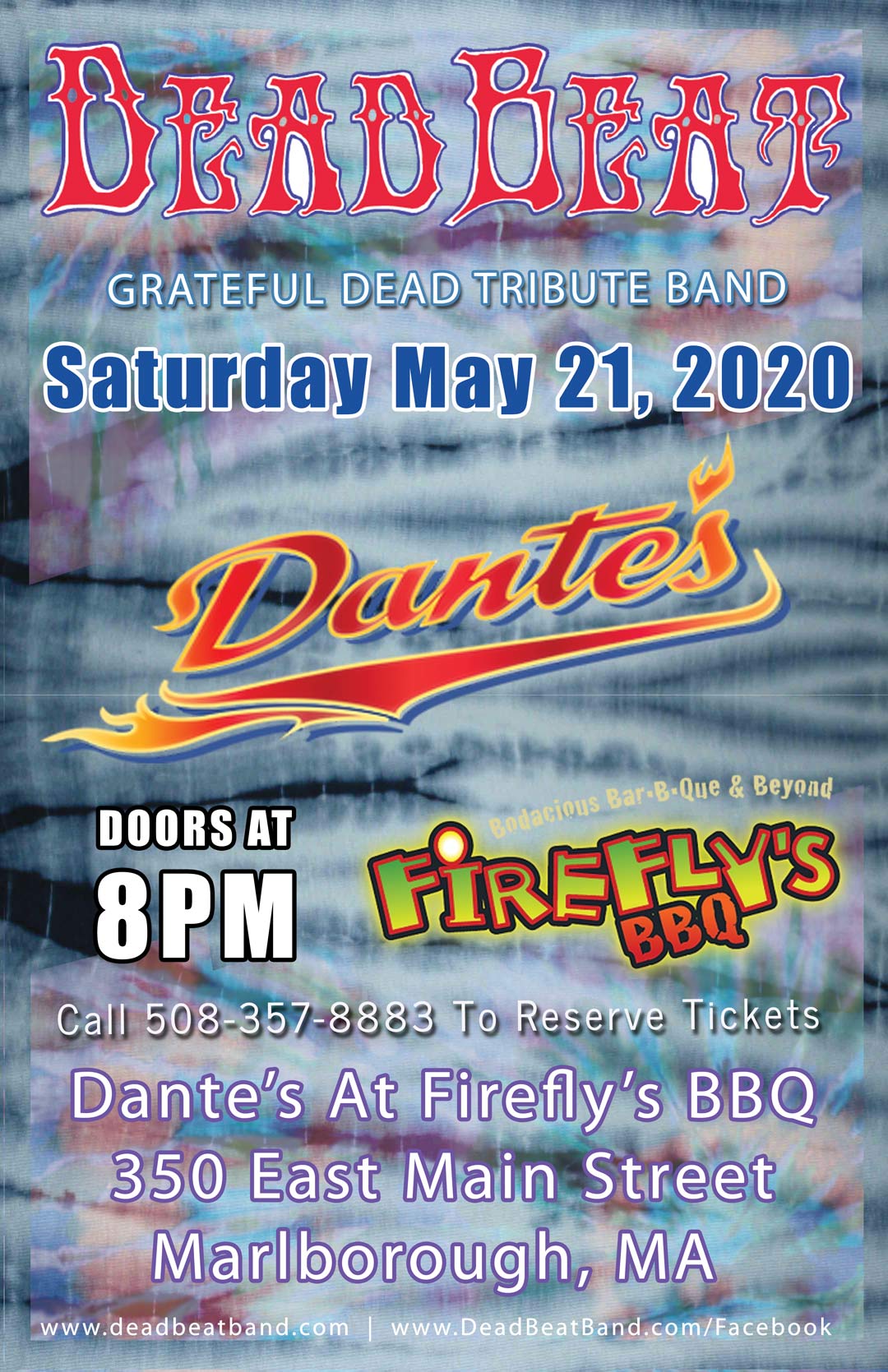 Hey Now,
DeadBeat will be burning it up on Saturday May 21, 2022 at Dante's (at Firefly's BBQ) in Marlborough, MA! Doors open at 8PM and we'll be playing 2 rocking sets starting at 9PM. The food here is awesome, so come early and grab a bite at Firefly's before the show!
Ticket reservations can be made by calling 508-357-8883 and are highly recommended!
We'll see you there!


Dante's at Firefly's
350 E Main St.
Marlborough, MA 01752
508-357-8883
http://fireflysbbq.com/