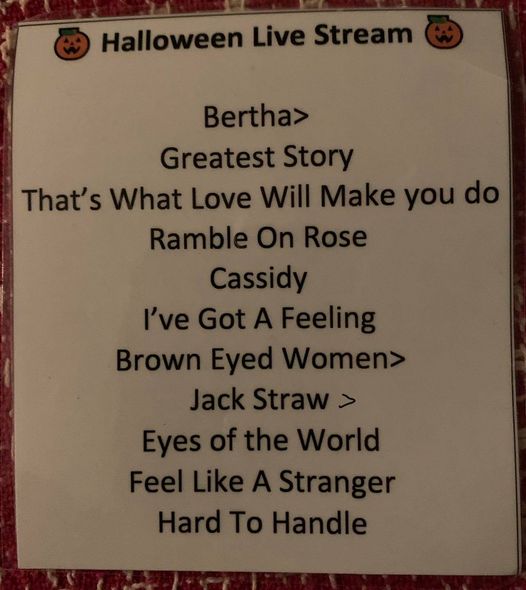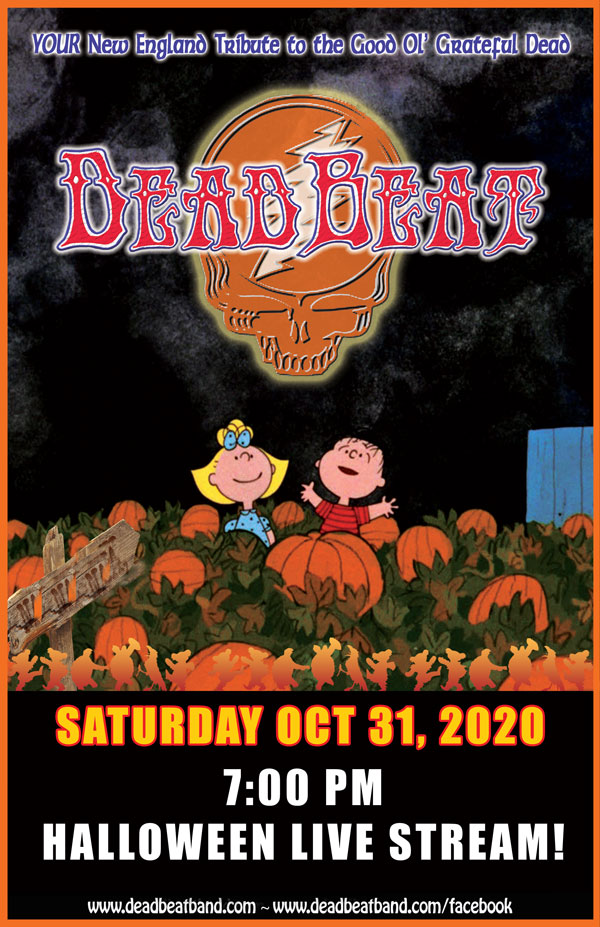 SETLIST:
Bertha>
Greatest Story
That's What Love Will Make You Do
Ramble On Rose
Cassidy
I've Got A Feeling
Brown Eyed Woman
Jack Straw
Eyes Of The World
Feel Like A Stranger
Hard To Handle
DEADBEAT HALLOWEEN LIVE STREAM!
Hey Now! DeadBeat is coming to your home on Halloween Night with a LIVE STREAMING SHOW from 7pm until 8:15pm. Best of all, we're supplying the treats…because ITS ABSOLUTELY FREE FOR EVERYONE! (there will be a Paypal and Venmo tip jar if you are so inclined…).
Hope you'll join us! And as always, thank you so much for the support. Be well and be kind.
~DeadBeat