Happy New Year everybody!
We would like to thank everyone who braved the cold and wind to make to the Stone Church and SOLD OUT our New Year's Show. Hopefully we made it hot enough for you inside!
Thanks to the Stone Church who has made this a New Year's Tradition for us.
Of course a BIG thank you goes out to Adam Terrell and Gary Backstrom for their fantastic playing. The trading off of leads was superb! Audio coming soon!
And a special thanks to DeadBeat fans Meaghan and Curt for hosting a pre-show dinner for DeadBeat at their home.
Ok, now on the set list:
Set 1
*Help On The Way>
*Slipknot>
Franklin's Tower
White Rabbit
Music Never Stopped>Cassidy
He's Gone
Truckin'
Set 2
Playing In The Band>
Terrapin Station>
Playing In The Band
Countdown To Midnight
Scarlet Begonias>
Fire On The Mountain>
Music Never Stopped Reprise
*Piece of My Heart
*Magic Carpet Ride>
Turn On Your Lovelight
Encore
Casey Jones
*First Time Played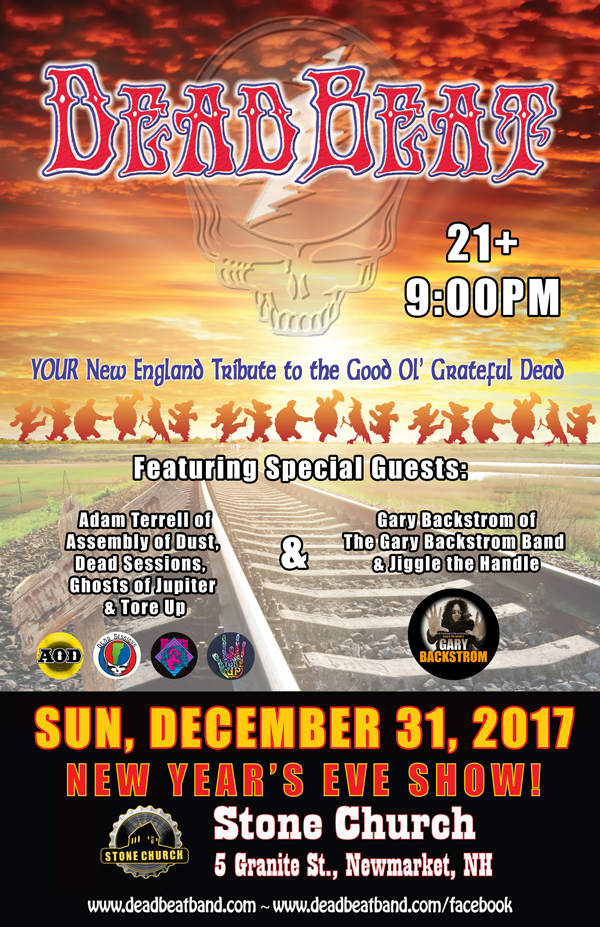 It's gonna be a Grateful New Year's at The Stone Church!
DeadBeat will be playing your favorites from the Dead & Jerry Garcia Band as we ring in the New Year! DeadBeat gigs are upbeat… perfect for you dancers, twirlers, & everyone looking to have a "real good time!"
This show will feature special guests Adam Terrell (Assembly of Dust, Dead Sessions, Ghosts of Jupiter, Tore Up) and Gary Backstrom (The Gary Backstrom band Band, Jiggle The Handle).
Show at 9:00 pm
SEE YOU THERE!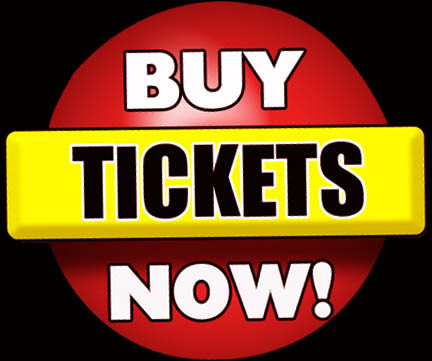 Stone Church
5 Granite Street
Newmarket, NH
603-659-7700
MAP: