SETLIST: 2023-11-3 Acoustic Trio – Dirigible 11/3
Iko Iko
Dark Hollow
Althea
Me and My Uncle
Dire Wolf
All Over Now
Ramble on Rose
The Race is On
It Must Have Been the Roses
Dead Flowers
Mississippi Half-Step >
Tangled Up In Blue
Franklin's Tower >
Throwing Stones
Uncle John's Band
Heavy Things
Sing Me Back Home >
Sugar Magnolia >
Scarlet Begonias >
Sunshine Daydream
China Cat Sunflower* >
I Know You Rider
E: Brokedown Palace
Hey all. Can't even find the words to describe how awesome you all were! You truly make us better. Feel free to share your pics/vids/thoughts here.
*first time acoustic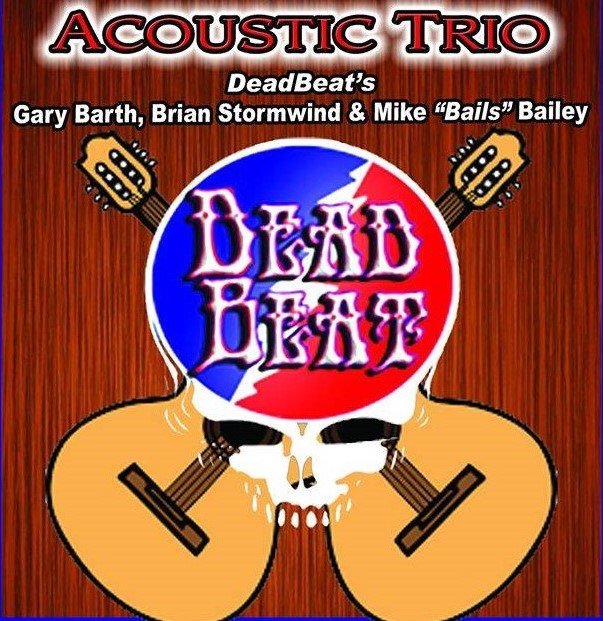 The DeadBeat Acoustic Trio can't wait to return to Dirigible Brewing in Littleton on Fri, Nov 3! Dirigible is such a cool place with a wide variety of great beer made on-site. All ages/No cover charge. Hope to see you there!