SETLIST: 2023-05-26 Acoustic Trio- Dirigible
Mississsippi Half-Step >
Big River
Deep Elem Blues
Dead Flowers
Sugaree
When I Paint My Masterpiece
Tangled Up In Blue
Me & My Uncle
It Must've Been The Roses
Cassidy >
He's Gone >
Jack Straw >
Deal
Uncle John's Band
Me & Bobby McGee
Dire Wolf
The Race Is On
I Shall Be Released
Sugar Magnolia >
Sunshine Daydream
Sing Me Back Home
You Ain't Goin' Nowhere
Terrapin Station >
I Know You Rider
The Weight
Scarlet Begonias
Ripple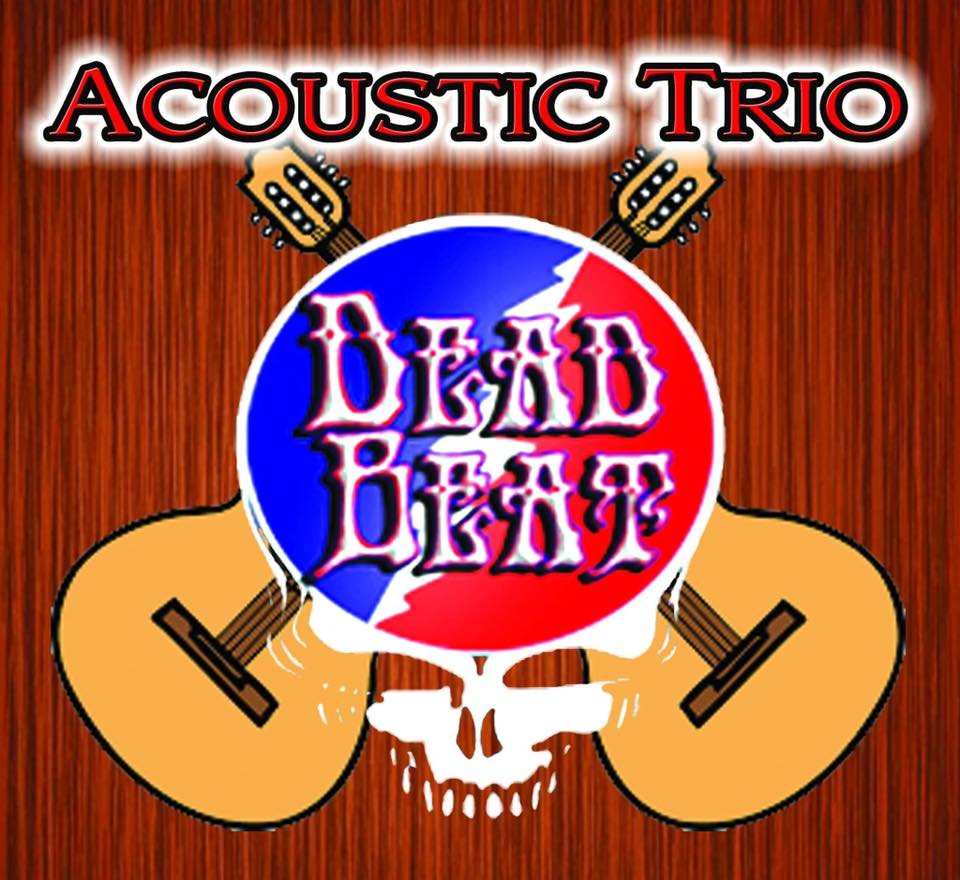 The DeadBeat Acoustic Trio is stoked for our return performance at Dirigible Brewing Co in Littleton on Fri, May 26! Dirigible is such a cool place with a wide variety of great beer made on-site. All ages/No cover charge. Hope to see you there!