SETLIST: 2023-11-18 Loft Milford, NH
Let The Good Times Roll
Beat It On Down The Line
Deep Elem Blues
Sugaree
It's All Over Now
Loser
Mr. Charlie
Music Never Stopped
Uncle John's Band
Mississippi Half-Step >
Big River
Harder They Come
Bird Song >
He's Gone >
Other One Jam >
Bird Song (reprise) >
Eyes of the World >
Sugar Magnolia >
Scarlet Begonias >
Sunshine Daydream
E: Ripple
This one rocked! Thanks for bringing the energy, everyone… we fed off it all night long! Feel free to share your pics, vids and thoughts here.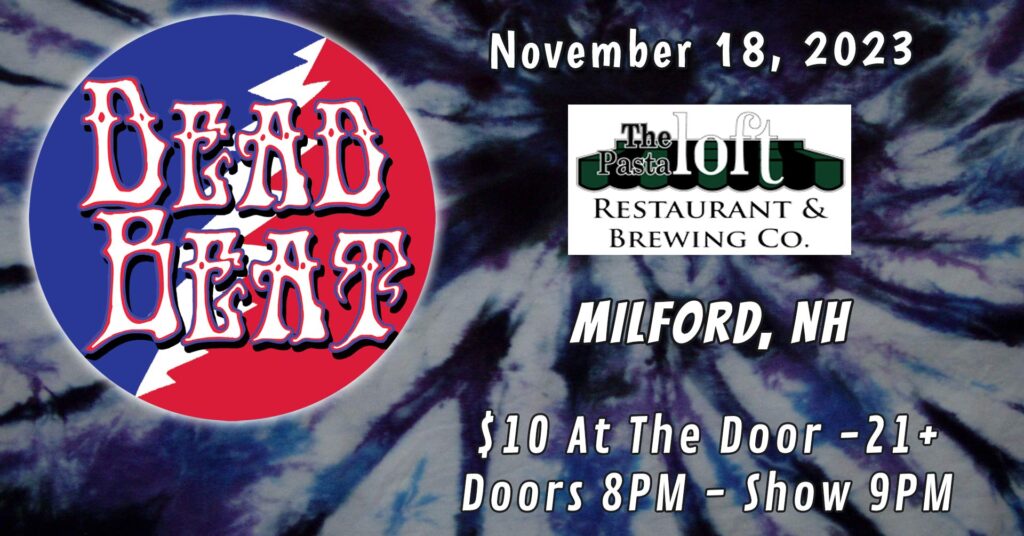 Hey Now!
We are psyched for our upcoming show at The Loft in Milford, NH on Saturday 11/18/23! We ALWAYS have a great time with all of you there.
Come early for the great food and stay for 2 sets of your favorite Grateful Dead songs!
Only $10 at the door! This show is 21+.
We will see YOU there!