thx Chris
SETLIST: 2022-04-16: Milford, NH (The Loft)
Mississippi Half-Step >
Big River
Wang Dang Doodle
Deep Elem Blues
Mama Tried
Tore Up Over You
Dire Wolf
Bird Song >
Truckin'
Feel Like A Stranger
They Love Each Other
White Rabbit
Terrapin Station >
Playin' In The Band >
Dear Mr Fantasy >
Uncle John's Band >
Playin' In The Band (reprise)
One More Saturday Night
Thanks all for making this another AWESOME night at the Pasta Loft!!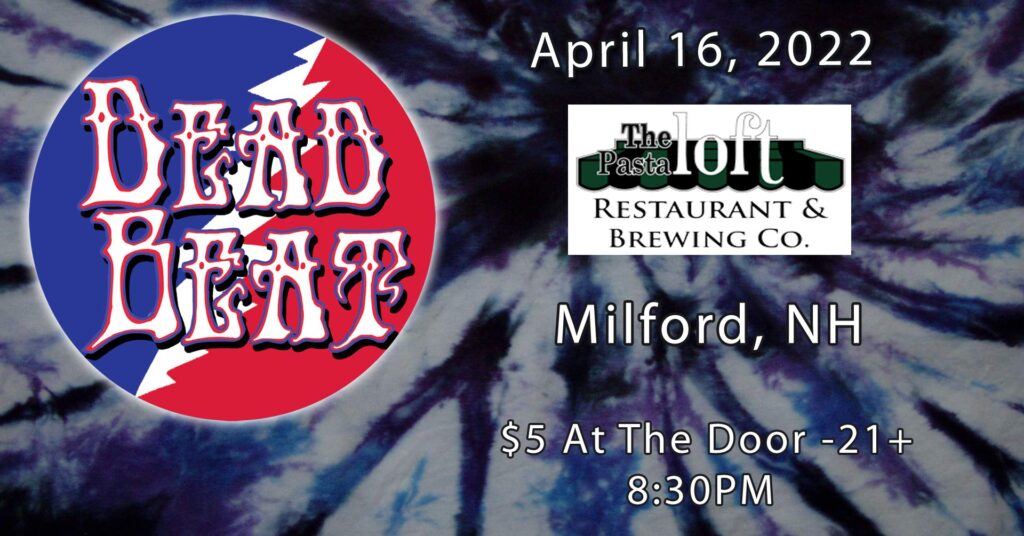 DeadBeat is bringing the vibe back to The Pasta Loft in Milford, NH on 4/16/22! We love this place! Great food, great fans and always a great time for all!
The show is 21+ and $5 at the door.
We will perform 2 sets beginning at 8:30PM.

Pasta Loft
241 Union Square #4
Milford, NH 03055