SETLIST: 2022-05-21 Fireflys, Marlboro MA
Bertha >
Greatest Story Ever Told
Cripple Creek
Tennessee Jed
All Over Now
That's What Love Will Make You Do
Playin' in the Band >
China Cat Sunflower >
I Know You Rider
Women Are Smarter >
Scarlet Begonias >
Fire on the Mountain
White Rabbit
Heavy Things >
The Wheel >
Dear Mr Fantasy >
Playin' in the Band (reprise)
He's Gone >
Other One >
Eyes of the World
E: The Weight
Many thanks to all for making our Fireflys debut such an awesome night!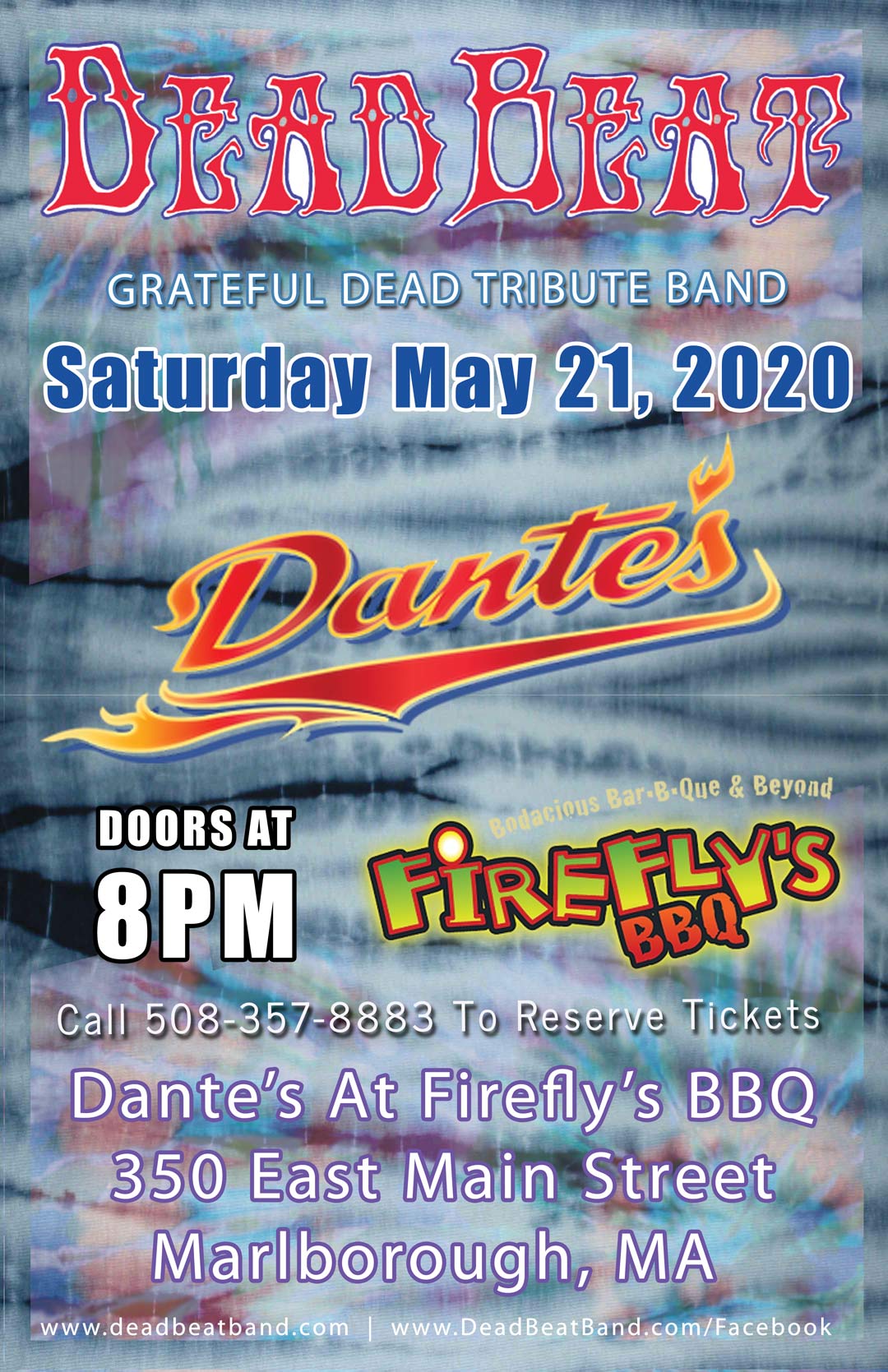 Hey Now,
DeadBeat will be burning it up on Saturday May 21, 2022 at Dante's (at Firefly's BBQ) in Marlborough, MA! Doors open at 8PM and we'll be playing 2 rocking sets starting at 9PM. The food here is awesome, so come early and grab a bite at Firefly's before the show!
Ticket reservations can be made by calling 508-357-8883 and are highly recommended!
We'll see you there!

Dante's at Firefly's
350 E Main St.
Marlborough, MA 01752
508-357-8883
http://fireflysbbq.com/