SETLIST (Acoustic Trio Set): 2021-09-11 Mendon
Don't Ease Me In
When I Paint My Masterpiece
Deep Elem Blues
Dark Hollow
Friend of the Devil
Me & Bobby McGee
Uncle John's Band
Cassidy >
Eyes of the World
(*Acoustic Trio was Bails, Brian & Gary in the Beer Garden)
————————————————
SETLIST (Electric Set): 2021-09-11 Mendon
Feel Like a Stranger >
Franklin's Tower
Wang Dang Doodle
Brown-Eyed Women >
Jack Straw
Ramble On Rose
Heavy Things
Sugaree >
Scarlet Begonias
Bertha
White Rabbit
Greatest Story Ever Told
He's Gone >
After Midnight >
Music Never Stopped
Mr Charlie
Gimme Shelter*
Wharf Rat >
Sugar Magnolia >
Sunshine Daydream
Mr Charlie & Gimme Shelter* dedicated to Charlie "Dapper" Watts.
(*first time played. Phil Aiken vocals)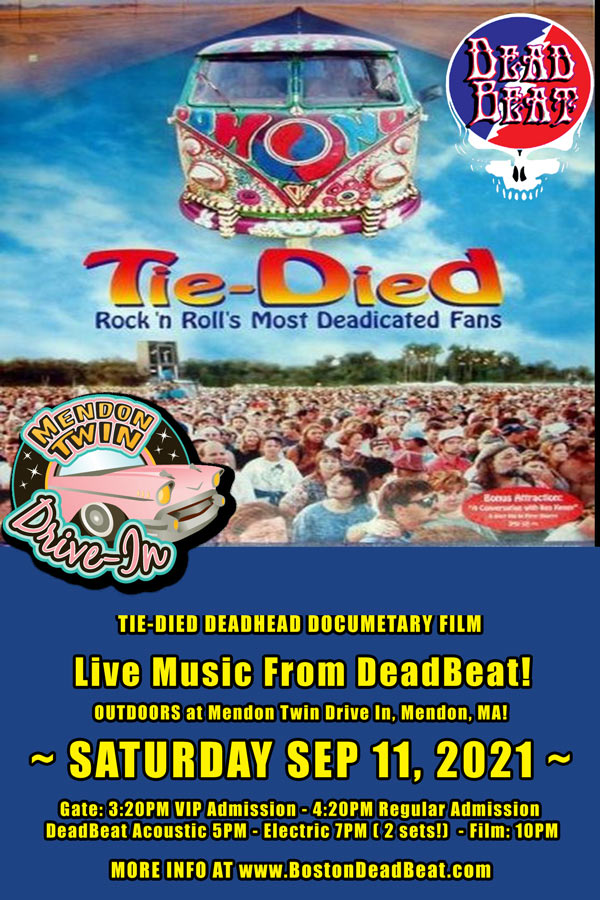 DeadBeat LIVE OUTDOORS followed by deadhead documentary film Tie-Died on the big screen!
At about 5PM DeadBeat will peform an acoustic set. At 7PM there will be a two set show in front of the screen! At about 10:00PM, Tie-Died movie will play.
We will have 6 beers on tap, wine and sangria, plus Judi's Snack Bar and Ernie's Ice Cream will be open all night to feed any cravings.
Watch and listen inside or outside your car. This will be a one screen event and spaces are limited!
The box office will open for VIPs at 3:20PM; regular admission at 4:20PM.
Tickets are $60 per vehicle up to six people. VIP tickets are $100 per vehicle and include early admission at 3:20PM for the best parking spots, souvenir laminates, and free drive-in pass to come back for a movie.
THE ONLY LEGITIMATE SOURCE OF TICKETS IS HERE: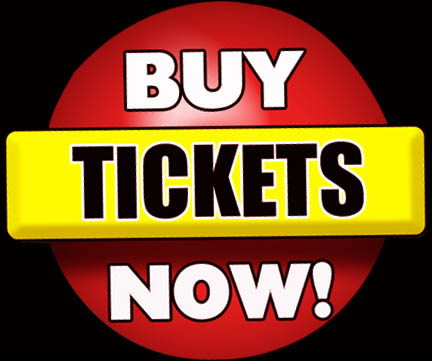 Join The Facebook Event!

DIRECTIONS: